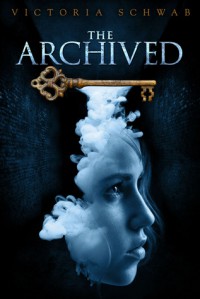 It was okay. I was not blown away like many of the other reviewers I have read.
The story itself is really good. Definitely a unique story line. It has much potential. But, just like A Darker Shade of Magic, I did not form any sort of connection or attachment to the characters. They were not annoying or anything. They just did not have, what I would consider, any overly redeeming qualities that I connected with.
Argh, why do I never care for any of Victoria Schwab's characters?
Though I did not love the book, I do really like her writing. And, I REALLY want to love one of her books. It has a good flow. The pace and the writing is really what kept me into the story.
Not sure how to even categorize the book. Sort of a paranormal fantasy-ish horror maybe. It's a fast entertaining read as well. Easy to pick up and put down. I would be a good book to take with you on a trip or maybe to the beach.